Books
Cultivating Joy in the Kitchen by Cathy Vogt
Plant forward recipes & soulful nourishment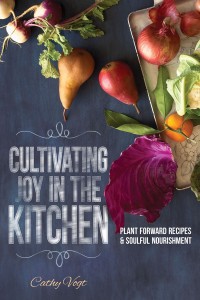 Despite the trendiness of cooking shows, few people actually cook their own meals.
What's the disconnect?
Cultivating Joy in the Kitchen begins by addressing the very real challenges of today's busy lifestyle, illustrating them with personal stories and teaching you how to change your thought patterns and food habits through simple practices.
The cooking section, complete with gluten-free, soy-free and vegan recipes, includes a pantry guide and kitchen essentials checklist. Use the included Perfect Pairing Guide, to help you combine recipes to create easy meals and suggestions for incorporating dairy and other protein sources to accommodate people following different diets.
Buy the Book
Purchase on Amazon 

Listen to my Radio Interview on Road 2 Liberty Radio with Dr. Nathan Johnson
Organic Homemade Dressing Recipes by Cathy Vogt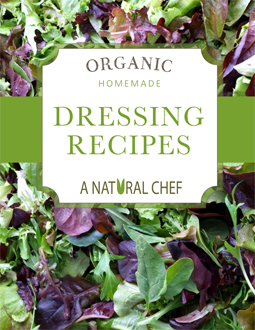 Download this e-book for free!
Join my mailing list and receive "7 Tips for Delicious, Healthy and Affordable Eating" with a bonus free meal planner!