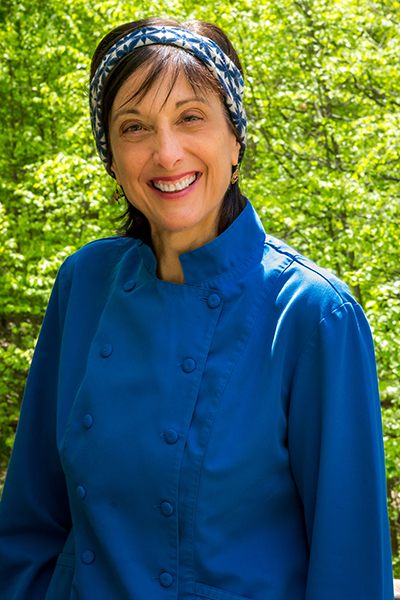 Culinary Services
What we eat and put into our bodies on a daily basis has a powerful effect on our health. Whole, real, organic and locally sourced clean foods can support you in reaching your goals. If you are dealing with a chronic health condition, transitioning to a new eating plan, want to lose weight, gain energy, enjoy foods that you love and support your health, Cathy can help. Food changes everything!
Are you or a family member in recovery and need support or hands-on training to adopt a new dietary program?
Cathy is trained in working with cancer patients and with anyone who wants a weight loss diet, anti-inflammatory diet, gluten-free diet, vegan diet, vegetarian diet, raw food diet, alkaline diet, MS diet, autism spectrum diet and more.
She can translate your dietary guidelines to the food on your plate, an eating plan and a shopping strategy. She can do it for you, or teach you to do it yourself.
Personal Chef Service
In your house, weekly, bi-monthly or for a specified period of time to suit your needs.
Contact Cathy to set up a consultation, answer questions and to see what would work best for you.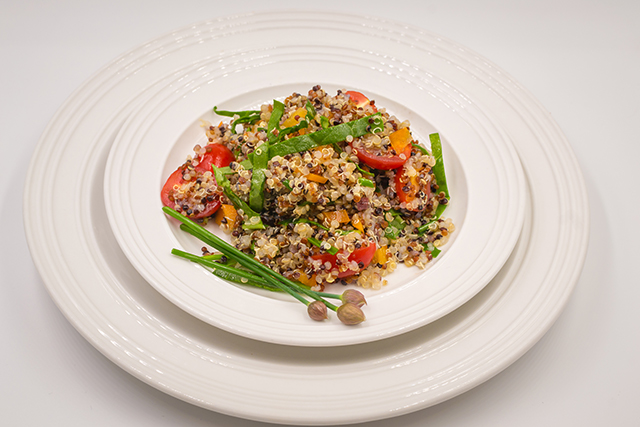 Cathy has been cooking for me for several years. I might be her most challenging client because of a diet that limits many food groups. Whatever the ingredient limitations, Cathy creates great dishes with whatever she is working with. People comment how I look younger and strong. Cathy has graced my home with both her incredible meals and her positive personality.
Steve Calitri
Professional Recipe Testing & Development
Cathy has over 25 years experience working in professional kitchens and 4+ years doing professional recipe development.
Visit www.saladmaster.com for some examples of Cathy's work.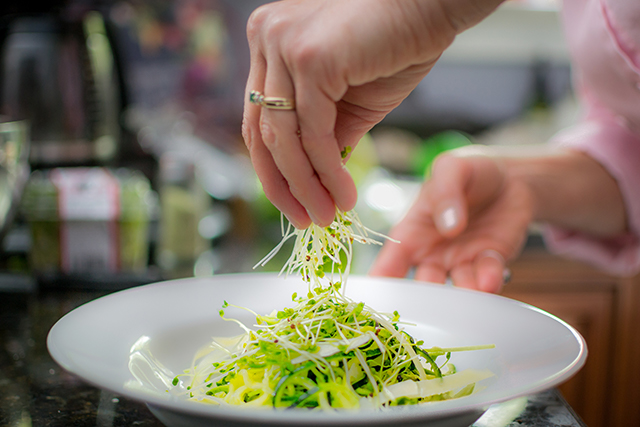 Saladmaster has partnered with Cathy Vogt for several years as our Recipe Developer. She has contributed many delightful recipe books that accompany several of our premium products. With her expertise as an educational and nutritional coach, Cathy adds credibility to the recipes that are published by her for Saladmaster customers. We cherish the relationship we have developed and highly recommend her to anyone in need of a professional health coach.
Saladmaster
Cooking Parties & Retreats
Looking for a Health Supportive Chef to cook for an upcoming retreat?
Interested in gathering in the kitchen to cook up some delicious and healthy food, learn new tips, get recipes and have fun?
Cooking parties and retreats at your location are designed just for you. I resource seasonal, local and organic ingredients from area farms when available.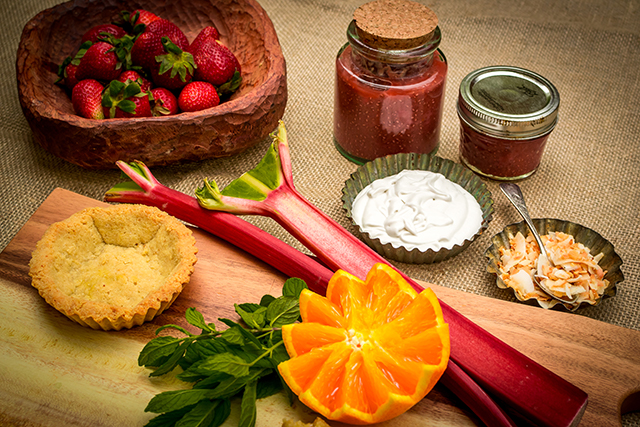 The cooking party, "Small Plates inspired Feast" was one of the highlights of my sisters Bachelorette weekend.  Cathy was great to work with in planning menu, and catering to one of the girls who is a vegan to accommodate her.  All of the ingredients were sourced from local markets, fresh and delicious.  It was hard to pick favorites as everything was amazing.  Some of the highlights were, grilled steak  & grilled tempeh with Chimichurri sauce, fresh corn pancakes and local fruit cobbler with vanilla whipped cream.  The event was a huge success and we had a great time.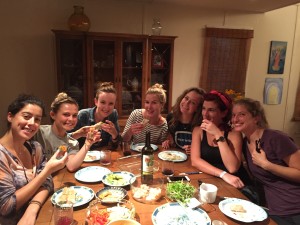 Christine, sister of the bride-to-be
"You are an amazing part of our gathering every year!  Your wonderful food cooked with love is everything."
Cyprus
"Your food is wonderful.  Loved the variety and creatives twists to your meals.  I didn't need any probiotics or enzymes for digestion"
Jenny